How Scammers in China Manipulate Amazon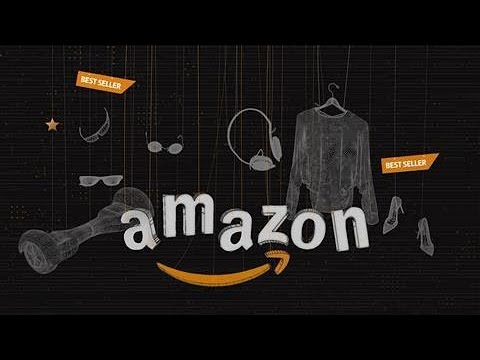 Scammers in China Manipulate Amazon?
Chinese sellers resort to a wide range of cunning techniques to manipulate product listings on Amazon and boost sales.
How are scammers manipulating the rating and review system on Amazon to deceive customers?
As the largest e-commerce platform in the world, Amazon is the go-to-place for many online shoppers. However, with the rise of globalization, scammers in China have also taken notice of Amazon's potential profit. These scammers are utilizing clever tactics that manipulate the system to steal money from unsuspecting customers.
The first tactic utilized by these scammers is to create fake reviews. Amazon heavily relies on customer reviews to maintain a high level of trust and transparency with their customers. However, scammers have found ways to manipulate the rating and review system. They create fake accounts and purchase their own products to give themselves high ratings and positive reviews. This leads to customers purchasing low-quality, fake or counterfeit products based on fake or falsified reviews.
Another tactic is to switch out genuine products with fake or counterfeit items. They would purchase genuine products and replace them with fakes, before returning the item to get a full refund from Amazon. These fake items are then sold on Amazon and are often difficult for customers to spot, leading to extra profit for the scammers.
To make their fraudulent activities less likely to be detected, these scammers also use multiple seller accounts to sell the same product. By doing this, they are able to keep the price of a product artificially low, undercutting genuine sellers, and luring customers to purchase from them. Likewise, they also use different techniques for shipping; often shipping products to a different country than the one listed on their website, therefore avoiding alerting Amazon's fraud detection team.
Amazon has been taking steps to combat such fraudulent activities by suspending or banning the sellers engaged in such activities. However, scammers continue to find new ways to manipulate the system, as it can be highly lucrative for them. Furthermore, consumers need to be mindful of the risks of scams, and conduct research before making online purchases from Amazon.
In conclusion, scammers in China have found ways to manipulate the e-commerce platform Amazon. They take advantage of the trust and transparent rating system that Amazon has in place, thereby manipulating it to defraud consumers. Amazon has taken some steps to combat these kinds of activities, but it remains a challenge to stay ahead of fraudulent activities that continue to emerge. Consumers should always be aware of these risks when shopping on Amazon or any other e-commerce platform, and take caution, in order to avoid instances of fraud.