N. Korea fires at least three projectiles toward East Sea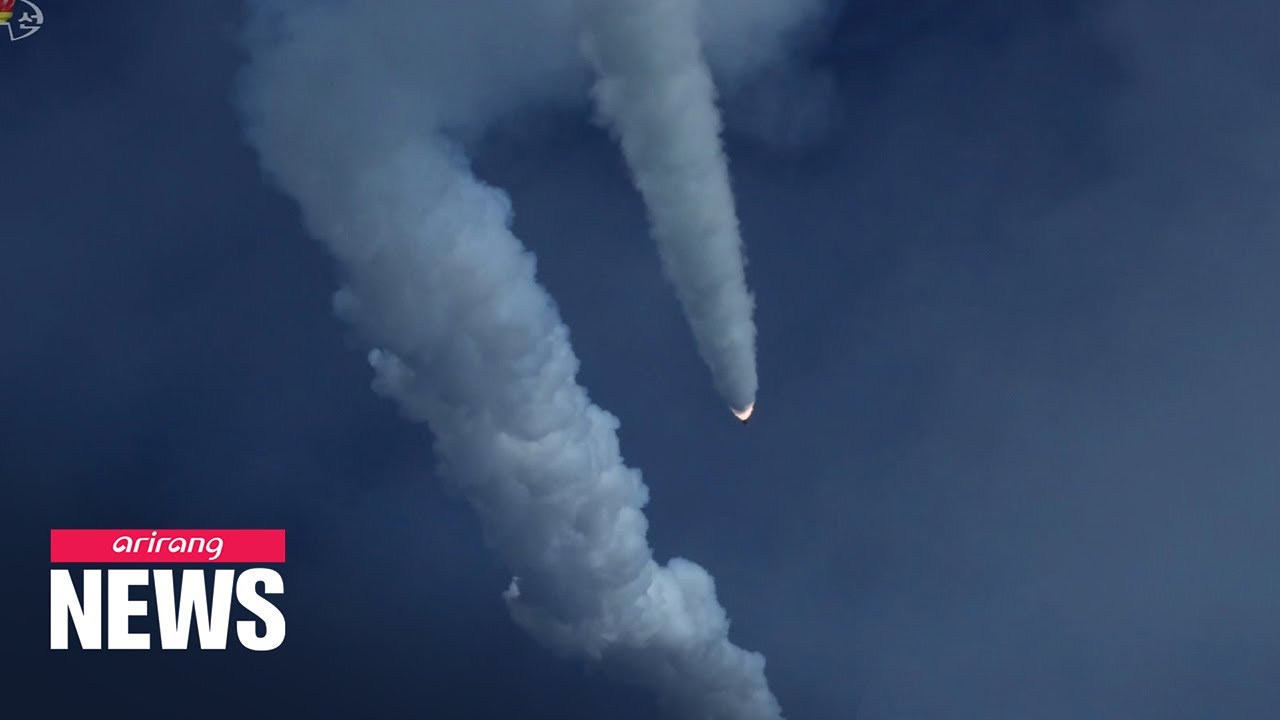 North Korea fired at least three short-range projectiles toward the East Sea.
It's the second launch conducted this year, following last Monday's tests.
South Korea's Joint Chiefs of Staff has confirmed that North Korea fired at least three short-range projectiles from the eastern town of Sondok, Hamgyeongnam-do Province toward the East Sea at around 7:36AM on Monday.
The projectiles traveled an estimated distance of 200 kilometers and reached an altitude of 50 kilometers.
The JCS said the launches appear to be an artillery strike drill as part of a wintertime exercise… involving more than one type of multiple rocket launcher.
A South Korean military official said there was a roughly 20-second gap between two of the launches… and a gap of more than one minute before the other launch,… and that they were conducted to perfect the North's so-called "strategic weapon" that can penetrate existing anti-missile systems.
In response to the launches, the Joint Chiefs again called on the North to refrain from engaging in actions that do not help lower tensions on the Korean Peninsula.
That message was reiterated by Seoul's presidential office, where the National Security Director convened an emergency meeting of security-related ministers.
The Blue House condemned the launches, which it sees as a continuation of North Korea's combined military drills that began on February 28th.
Multiple South Korean military sources say the move is an attempt by the North Korean regime to consolidate its power amid the coronavirus outbreak by turning its military's focus away from domestic issues.
They also say the launches could be intended to strengthen North Korea's hand in the stalled denuclearization talks with the U.S.
They come just five days after North Korean leader Kim Jong-un sent a letter to President Moon Jae-in expressing the North's support for Seoul's efforts in the fight against the coronavirus.
They also come days after five European countries and members of the United Nations Security Council condemned another launch by North Korea conducted on March 2nd.
The North's foreign ministry said this was a move based on U.S. pressure and warned of a grave reaction.
Why has North Korea been conducting several missile and rocket launches in recent weeks?
On March 2, 2020, North Korea reportedly fired at least three projectiles towards the East Sea. The launch comes amid growing tensions between North Korea and the United States, and other neighboring countries.
The missiles were fired from North Korea's eastern coastal area towards the sea, according to a statement from South Korea's Joint Chiefs of Staff. The projectiles flew up to 200 kilometers (124 miles) before landing in the sea. It is unclear what type of missile was fired, but it is believed they were likely short-range ballistic missiles.
North Korea has been conducting several missile and rocket launches in recent weeks, despite warnings from South Korea and the international community. In late February, the North launched several short-range ballistic missiles, which were seen as a direct challenge to United Nations sanctions against the country's missile program.
The firing of the projectiles coincides with the annual joint military exercises between South Korea and the United States that started on March 2. The exercises, which are being held in a scaled-down version due to the coronavirus outbreak, have been criticized by North Korea as a "rehearsal for invasion."
The latest missile launch comes as North Korea's leader, Kim Jong-un, has been absent from public view for several weeks, fueling speculation about his health and leadership. The North Korean regime has denied rumors about Kim's health and whereabouts, stating that he is "enjoying a normal life" in the country.
The United States has expressed its concern over North Korea's continued missile launches, calling on the regime to return to denuclearization talks. The talks have been stalled since Kim Jong-un's meeting with President Trump in Hanoi, Vietnam in February 2019.
In conclusion, the launch of at least three missiles by North Korea towards the East Sea is a destabilizing move that threatens the peace and security of the region. The international community must continue to apply pressure on the North Korean regime to stop its missile and nuclear weapons programs and return to meaningful dialogue. As tensions continue to rise, it is crucial for all parties involved to exercise restraint and avoid any actions that could aggravate the situation further.